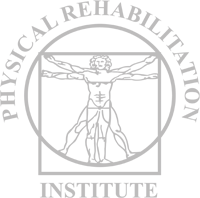 Physical Rehabilitation Institute (PRI) was first developed to serve the greater San Antonio area in 2000. Founded by Hank Bussey, PT, DPT, MS, OCS with the primary goal of assisting patients to maximum functional recovery, providing education on how to manage and prevent recurrence of their dysfunction, and guiding them to a healthy, enjoyable lifestyle. In doing so, PRI has developed a reputation for providing care with the highest level of professionalism and with the vision of becoming the gold standard from which other clinics would base their performance.
Over the past decade, we have been able to develop trusting relationships with our patients as well as our referring physicians and, because of this, have been blessed with the opportunity to help several people with their physical ailments. We have also taken a special interest in our community and have been able to be a part of and support many non-profit organizations, both locally and abroad. We strongly believe in providing evidence based care, and in this regard have been involved in research and educating the future of our profession as Dr. Bussey and Mr. Harrington have served as adjunct clinical faculty members/ clinical instructors at the University of Texas Health Science Center San Antonio and the Army-Baylor Program at Fort Sam Houston.
Our vision for the future is to continue to improve ourselves clinically, serving our patients and referring physicians as well as our community. Ultimately, we are not focused on expanding to multiple clinic sites nor in being the largest clinical enterprise in San Antonio but in being considered the best in caring for our patients.