All of us at PRI would like to thank you for your continued support over the years. We know that ultimately it is your choice where you go to be treated for Physical Therapy, and we appreciate your continued confidence in us. Because of your support, we are able to give back to organizations that are making a difference not only in the lives of people in the community in which we live, but contribute to the international community as well. Again, we are very appreciative of you allowing us to be apart of your lives so that we can do our part for others.
Africa Renewal Ministries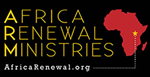 Africa Renewal Ministries, founded in 1990, is a non-governmental organisation located in Uganda, East Africa with the vision of developing and equipping Generations of Transformational Christian Leaders. ARM currently cares for 7,500+ sponsored students and 200 churches. Learn More at Africa Renewal Ministries.

Center for Mission Mobilization


The Center for Mission Mobilization raises up and sends out more goers and mobilizers to the unreached. But to do that, they have to be where the majority of the unsent workforce lives — Africa, Asia, the Middle East, and Latin America. Their SevenNine teams are strategically positioned in these areas that have high numbers of evangelicals and high mission sending potential. They partner with indigenous Christian leaders, build relationships with native believers, and work together to develop contextualized tools and resources. To learn more, visit mobilization.org.
Compassion International


Compassion International exists as an advocate for children, to release them from their spiritual, economic, social and physical poverty and enable them to become responsible and fulfilled Christian adults. Compassion helps more than 1.2 million children in 26 countries. Visit Compassion International to learn more.
Hill Country Daily Bread


HCDBM is a faith-based, regional ministry that provides physical, emotional and spiritual support to more than 8,200 people living in poverty in the Texas Hill Country. Their mission is to help unite and equip the Body of Christ with food, resources, and training necessary to transform our communities and the lives of those in poverty and need through the love and saving grace of Jesus Christ. Learn more.
Hill Country Pregnancy Center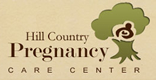 The Hill Country Pregnancy Care Center is a non-denominational faith based nonprofit 501C3 organization funded solely by churches, individuals, businesses and fundraising events. The Mission of the HCPCC is to empower individuals to make Christ centered choices regarding pregnancy and sexuality, and to experience the healing power and love of Jesus Christ. Learn more at Hill Country Pregnancy Center.
Kinetic Kids


Kinetic Kids are children from all walks of life who experience the daily struggles of life-long challenges including, but not limited to, cerebral palsy, spina bifida, down's syndrome, autism, asperger's syndrome, brain tumors, cancers, or other neurological disorders. Kinetic Kids was established to provide health, recreational, and educational services to these children and their families. Their mission is to provide unique experiences through physical and creative activities in a supportive environment to children with special needs who may otherwise be excluded. Visit Kinetic Kids to learn more.
Kingdom Minded Moms
A local organization comprised of moms throughout the San Antonio community. The mission of the organization is to encourage one another, in His Truth,  to raise our children to love the Lord Jesus Christ with all their hearts, minds, souls and strength. 

MDA – Muscular Dystrophy Association


MDA is the nonprofit health agency dedicated to curing muscular dystrophy, ALS, and related diseases by funding worldwide research. The Association also provides comprehensive health care and support services, advocacy, and education. MDA combats neuromuscular diseases through programs of worldwide research, comprehensive medical and support services, and far-reaching professional and public health education. Visit MDA to learn more.

NMF – National Marfan Foundation
Marfan syndrome is a disorder of the connective tissue. Connective tissue holds all parts of the body together and helps control how the body develops. The National Marfan Foundation, founded in 1981, is a non-profit voluntary health organization dedicated to saving lives and improving the quality of life for individuals and families affected by Marfan syndrome and related disorders. Visit the local NMF organization to learn more.
Still Waters Camp


Still Waters Camp is an over night, Christ-centered, sports, adventure and leadership camp open to anyone ages 8-18. Their desire is to provide quality sports training lead by middle school, high school and college coaches. They believe in a combination of mind, body and soul, so at the same time, we want to teach campers the importance of God in their lives. Learn more by visiting Still Water Camp.
Washington Family Ranch – Young Life


Washington Family Ranch, owned and operated by Young Life, is located in the beautiful high desert of Central Oregon. Washington Family Ranch is composed of two camps: Canyon, a high school camp, opened in 1999, and Creekside, a middle school camp, opened in 2011. Learn more.